Shootaround: Perfect No Longer
This past weekend brought about, arguably, the most significant result of the season to date: a 140*-110 victory for No. 2 University of Texas over No. 1 Lone Star Quidditch Club. The win led to the two-time defending champion's first tournament victory of the season and left us with no remaining undefeated squads. For such a momentous game, we asked our staff to look at the game that was played and the implications moving forward.
The Facts
| | Texas | Lone Star |
| --- | --- | --- |
| Goals | 11 | 11 |
| Snitch Catch | X | |
| Bludger Control | 60% | 40% |
| vs. 0 Bludgers | 3/4 | 2/2 |
| vs. 1 Bludger | 5/15 | 5/12 |
| vs. 2 Bludgers | 2/8 | 4/14 |
In the last three seasons, against opposition in The Eighth Man Top 10, Texas is 11-1 with more than 50 percent bludger control and 4-7 with less than 50 percent. Their only loss with more than 50 percent was to Lone Star this year at Wolf Pack Classic.
-We Breathe Quidditch
Five Long Minutes
We all knew it was going to take an off day for Lone Star's unbeaten run to come to an end. With Kedzie Teller headed for knee surgery and the flu spreading like wildfire through the team, such a day was always in play entering the weekend. But it's a testament to Texas that it didn't even take an entire bad game from Lone Star for the incumbent kings to takedown the all-but-coronated. All it really took was five minutes of game time and a snitch grab.
After an exchange of goals immediately following brooms up, the next five minutes–eight minutes in real time–could not have gone much more disastrously for the community side. The Longhorns would go on to score on four of their next six possessions. In contrast, Lone Star converted just one of their next six, and even that one was undeserved, as the team was the beneficiary of the head referee improperly allowing them to retain quaffle possession after a beater foul.
While it is hard to find the positives in just about anyone from Lone Star's play in those five minutes, it is particularly easy to be critical of the beater game. On the first play in the half-court set for Texas, the Longhorns miss a tap beat on point. As the ball rolls away, Lone Star's Mathieu Gregoire chooses to make a play for control, leaving the defense bludgerless. A goal is conceded, and somehow Texas retains bludger control anyway.
On the very next play, Gregoire is carded for a clear neck tackle, allowing Texas to immediately respond to Lone Star's goal with another of their own. Then, still without bludger control, Mollie Lensing finds herself overextended on offense and exposed to a Freddy Salinas beat that allows for another no-bludger goal for the Longhorns. Lone Star finally gets back control, though they cannot capitalize on it, only for Sean Fry to lose it to a bludgerless Salinas with no quaffle play going on at the time. To top it off, Fry commits a foul trying to recover the bludger, leading to yet another Longhorns goal. And let's not forget that in the middle of all of this, Gregoire and coach Mitch Cavender had to talk down the head referee from what would have been a second yellow card to simply a back-to-hoops.
While it is easy to heap the blame on the beaters, something I have been happy to do with aplomb all season, the Lone Star chasers were at fault, as well. Usually kings of pace control, the team found itself overextended at times, leading to unorganized possessions and easy turnovers. Perhaps the most damning example happened right after Gregoire's foul. Texas failed to capitalize on its first possession after the penalty, and Stephen Bell recovered the quaffle next to his own hoops with 26 seconds left on the penalty. If he had chosen such, a slow walk up the pitch would probably have caused the man disadvantage to expire. Instead, Bell pushed the pace, Lensing followed with the team's only bludger and, 19 seconds later, Texas' Kenny Chilton was scoring at the other end of the field, 10 points from an advantage that the Longhorns had no way of stopping Lone Star from killing.
At this point in the game, the match was clearly not over, and Lone Star did begin to fix their flaws and exert their presence on the game. But even so, Lone Star's realistic best scenario at that point was a snitch-range game. Five minutes of game time–eight minutes of real time–was all it took to ruin perfection.
– Ethan Sturm
Middlebury be Like…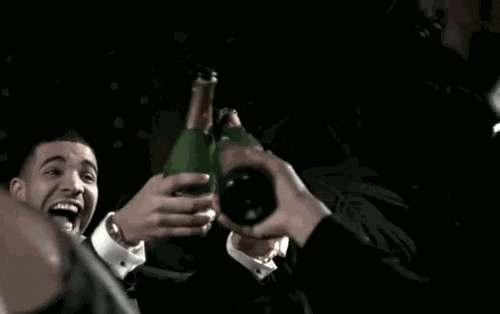 Offensive Patience is a Virtue
For starters, the first words that came to my mind when I heard the news about this result: Not surprised.
The difference between the Big Four teams in the Southwest is so minute, so minuscule, that it was only a matter of time before a team like Texas or Texas State University handed Lone Star a loss.
But what is impressive to me is the way in which the Longhorns did it. Obviously the beating game from Texas was impressive. Other people have, and will continue to, talk about that. But, I'm more impressed by the team's ability to score in a plethora of ways.
OK, make the jokes, "Max wants to talk about offense? Shocker!"
"Of course. He doesn't care about defense."
Blah, blah, blah.
But the Texas offense really did it all prior to the snitch arriving on pitch. Sure, they had their fair share of fast breaks and bludgerless scores, but they also showed an astounding amount of patience and poise in half-pitch sets. Using a little bit of what we have seen from Texas State, the Longhorns worked numerous picks and handoffs per possession until the Lone Star defense was out of position.
That's great and all, but why does that make Texas so good? It is less about the fact that they worked handoffs and constantly moved around up top and more about the fact that all their male carriers constantly had their heads up, watching and waiting for that one tiny opening. Even though Lone Star has an elite defense, the Longhorns' patience allowed them to find the minor defensive lapses and capitalize on them.
Call me biased, but the bludger game can sometimes come down to chance. Having 60 percent control, while significant and important, isn't necessarily something that can be replicated consistently. What can be replicated is poise, savvy and patience in a well-balanced offense, and that's exactly what the Longhorns demonstrated at Alamo Cup.
– Max Miceli
The GOAT Keeper: Bell

I know there are a lot of things you can discount about this play. Bell has space, Becca DuPont is unmarked behind the hoops and the keeper could have played it better. But what is so impressive here isn't that Bell made the pass–a perfectly weighted throw from 20 yards away that cleared the keeper while falling just enough to hit DuPont at the top of her jump–but that he chose to make the pass. In the biggest game of the season so far, with the score tight, the sun setting and an elite defense in front of him, Bell didn't hesitate to uncork a remain of a pass with an incredible degree of difficulty and a tiny margin for error.
This is what makes Bell the best keeper our sport has ever seen. Tony Rodriguez never tries this pass, we would have seen it by now, considering he plays with one of the best off-ball chasers in the game. Bell has all of the athletic gifts–he is fast, agile and tough to bring down–but it's his passing that separates him. Even in a losing effort against the number two team in the country, he uncorked a series of dimes that would fit nicely in an NBA highlight reel. For a team so stacked with quaffle-player talent, Bell remains the lifeblood of the offense.
Two weeks after Rodriguez once again failed to beat the team he made his name with, and on the same night that Texas won a major Southwest tournament without Augustine Monroe on the field, Bell just kept on keeping on. For me, there is no doubt that, at keeper, the GOAT has some very shaggy hair.
– Ethan Sturm
Bad Beater Habits
The story of Lone Star's beating begins, ironically, with its chasers. From what I can see, being a beater on Lone Star is like playing a game on easy mode. The Lone Star chasers are literally incomparable to any other chasing line in the game, including their Southwest rivals. Even if Lone Star's beaters held on to one bludger and stood in a corner for the entirety of the game, Lone Star could probably beat every team outside of, maybe, the top 15. Unfortunately, the depth of Lone Star's chasing game manifests itself in fundamental flaws in the beating game.
The most glaringly poor habit I could see was a lack of control on the Lone Star beaters' throws. For whatever reason, they seem to throw their bludgers at nearly full strength every time, including when they are, literally, an arm's length away from their opponents. The rebound, naturally, ricochets poorly, forcing the Lone Star beaters to chase down their bludgers. Due to Lone Star's chaser defense, may not matter most of the times, but when pinned against a team that can take a hit and, almost immediately, get up and drive, the ability to make that extra beat becomes crucial.
The second poor habit I saw was that the Lone Star beaters do not seem to have an understanding of when to use the ball. Texas' beaters understand the rhythm of the game and sense when a scoring play is developing. They recognize when it is time to risk a full-out, high-speed beat. From my viewing, the Longhorns saved at least three goals by having an intuitive understanding of when beats are the last line of defense. Lone Star beaters, in contrast, seem to beat at their own convenience, trusting that their chasers will hold off a goal until they can recover the bludger and get back on defense.
The third and perhaps most important flaw in Lone Star's beating is that the beaters rarely work with the chasers, or even each other, to regain control. Against the Longhorn, Lone Star's beaters were often seen attempting to individually tackle or beat their way into regaining control while Texas' beaters protected each other and timed their beats in line with their chasers.
I still believe Lone Star is the best team in the sport, and that is an incredibly scary thought considering the potential for growth I see in the squad's beating game. If only Lone Star could loan out its beaters to a Northeast team–a region where I believe beaters are overly relied upon for defense. Then they would become truly unstoppable.
– Kyle Jeon
"The Hardest Hitting Chaser in the League"

A Deep Analysis
Two seasons ago, Texas won the World Cup by being the best team in the world by , well, a Texas-sized margin. Last season, the Longhorns won the World Cup by being the last team standing when the dust settled. Basically, they out-depth-ed everyone.
Yet, somehow, even though Texas returned much of the same roster they had last season, we collectively decided to pass the title of deepest team onto Lone Star. While it is far too early to say that doing so was wrong, it may, in fact, have been a bit premature.
Lone Star lost Teller before the tournament and Tyler Sessions during, in addition to having Eric Willroth all but debilitated by illness.  It is hard to say that the injuries affected the result of this semifinal, after all, Lone Star is incredibly deep, but it couldn't have helped.
Texas, meanwhile, was without Monroe, for what we can only assume is due to him no longer attending the school. Yet, just as they did when their old guard–a group that now largely plays for Lone Star–graduated two years ago, the Longhorns played with a chip on their shoulder. They showed that just because their names do not get circle-jerked over in quidditch analysis circles, doesn't mean they cannot outplay the best team in the country.
Depth is inherently an impossible thing to judge based on one game, but it is going to be an imperative factor given the World Cup's new Swiss format. The title may come down, once again, to the last man standing. And you can bet both of these teams will be ready for the dog fight.
– Ethan Sturm
Monstrous Revelations for a Monstrous Showdown
I must admit, I was a little disappointed when Twitter informed me that Texas knocked off the last undefeated team in the country this past weekend. This is a season defined by two strong World Cup favorites: one being a team stacked with the best graduated players in the strongest region and the other being the two-time defending champion. Texas has already proven to be the best program of all time, with its two championships being worth a good deal more than Middlebury College's five in terms of historical value.
The historian in me wonders, what would a third prove? It would be akin to Tom Brady winning a fifth Super Bowl before he retires. It would end any debate about who is the greatest of all time. But I like the debate. On the other hand, Lone Star completing an undefeated season would be a fantastic chapter in our sport's history book. It would be the first time that would have happened since World Cup IV, an era five years behind us when many teams played their only competitive games of the year at the finals.
Texas' defeat of Lone Star rewrote the storylines for this season. They are now Godzilla and Mothra. Austin is their new Tokyo, and the screaming humans and buildings they crush in their duel are the other Southwest players and the teams they previously worked so hard to build.
Here's the kicker: This wasn't even a surprise.
Texas played Lone Star extremely close in their only other matchup this season. While Lone Star has shown the ability to crush Baylor University, it has yet to do the same to Texas. And in Lone Star's most recent game against Baylor, the snitch entered the pitch to a 60-60 tie. The feeling of Lone Star being invincible was probably exaggerated in quidditch nation by a surprising victory of Texas State over Texas at Lone Star Cup that was inconveniently followed by a blowout of Texas State by Lone Star.
With this result, the ever-so-faint ray of parity shining down on this quidditch season is just a little bit brighter. Suddenly, there is hope for other teams to be a David against true Goliaths. I sincerely believe that no team other than Baylor or Texas can defeat Lone Star. But it is not going to be easy for the community team to get past either of those university squads.
Texas State, especially, must be hoping that Lone Star gets knocked out by someone else. Lone Star has been a dominant 3-0 against the Bobcats this season. Meanwhile, Texas and Texas State appear to be a dead even match in their two games.
But could a team like University of Maryland do more than threaten to defeat Texas, as they did in World Cup VII? It is hard to say for sure, but what we do know is that, no matter who wins, we will look back at Alamo Cup as a turning point in the 2014-15 season. Whether it is the tournament that opens the door for a new champion, the one that strengthens Lone Star's resolve or the one that propels Texas to a third straight crown, it will not be forgotten.
– Dan Hanson